Charts and Patterns
Financial markets Charts and Patterns
As a trader, you'll definitely use charts and patterns at some point. At first glance, these can seem quite daunting, which is why we're introducing you to the most important formations.  
Chart formations are a combination of candlesticks or bar charts that highlight potential reversals, continuation or consolidation periods for price changes in the market. They're formed from connected price highs and lows in the form of trend lines. When these are combined, they form the different types of chart patterns.
There are many different chart formations and patterns – let's take you through some of the most important ones.

'EXCLUSIVE VIDEO FOR MEMBERS ONLY - JOIN US'
Different types of chart formations

Bearish and Bullish Ending Wedge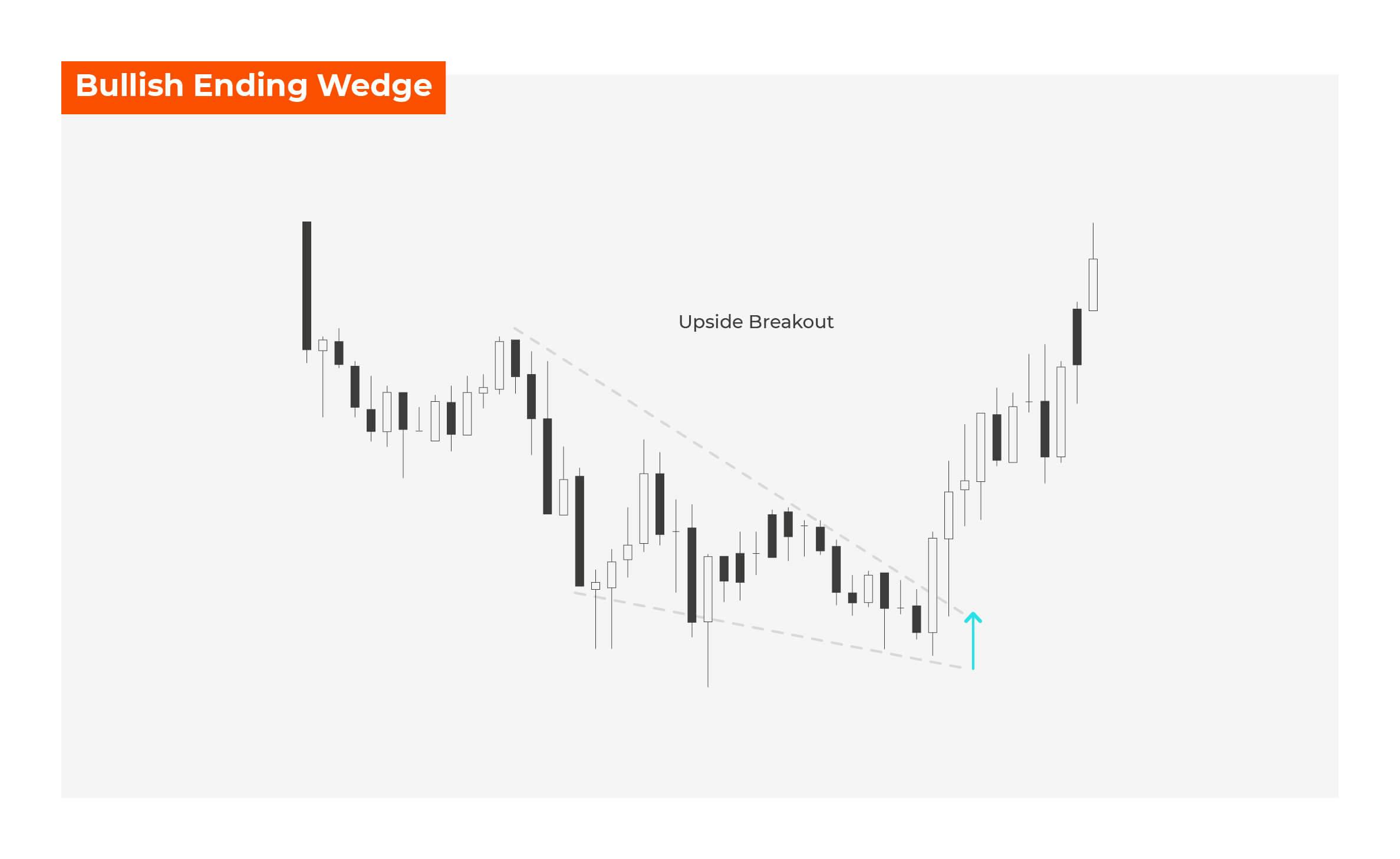 A rising wedge happens at the end of a Bullish trend, and a falling wedge is found after a Bearish trend.
A bearish Ending Wedge is formed using two trend lines from the higher lows and the higher highs. The pattern gets smaller as it moves towards the peak of the triangle. The breakout, through the trend line support (higher lows), is normally impulsive as traders reverse their positions or get stopped out of long positions. The measured move target for the wedge breakout is the start of the trend of higher lows (start of the wedge formation).
Phew! That was a long paragraph. Still with us?

Head and Shoulders
This involves the left shoulder, head, right shoulder and neckline shaped trend lines. To find the measured move target (this doesn't move as it is a specific price level), you take the length from the head (swing high) to the neckline (support), then project that distance from the breakout level (neckline).
A bullish (reverse) Head and Shoulders is complete reflection of a bearish Head and Shoulders.


Double or Treble Top or Bottom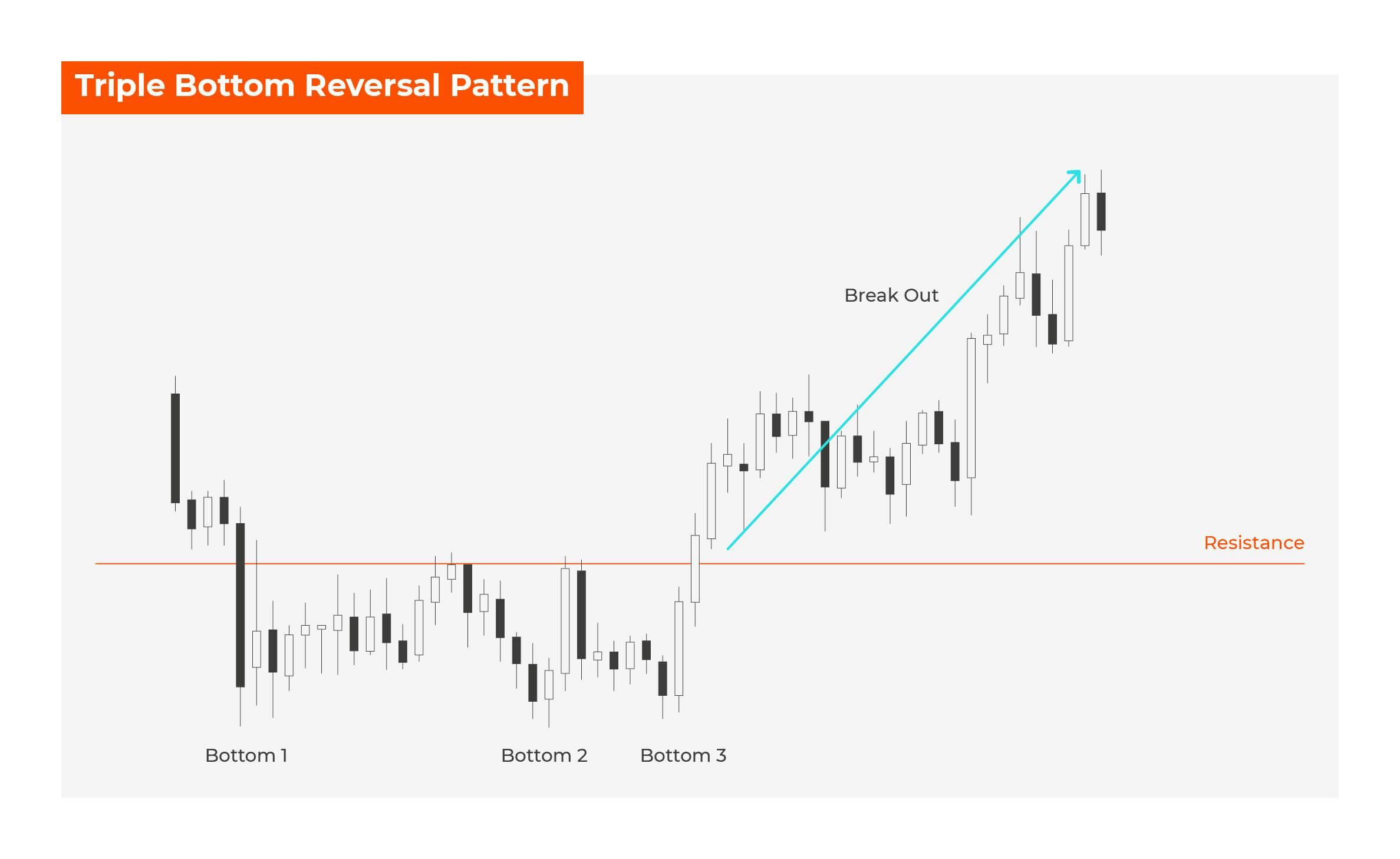 A double or treble top is a rejection of price close to a certain area of resistance. This is where sellers are willing to re-enter the market. The formation is confirmed by a break of the previous swing low. The opposite applies for a double of treble bottom.

Sideways Channel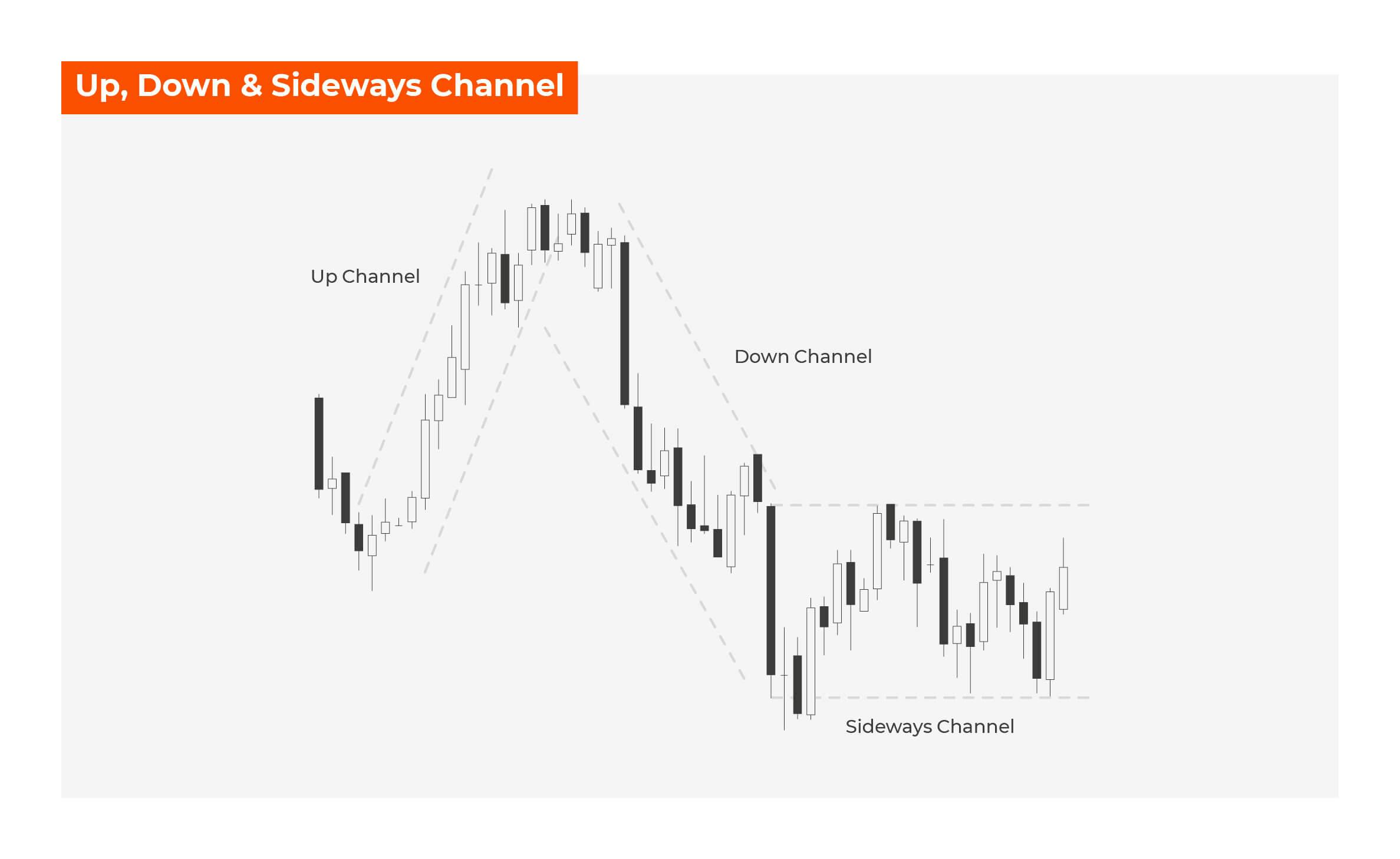 A sideways consolidating channel occurs when sellers are happy to sell at a given area (resistance) and buyers are happy to buy at a given area (support). It should be noted that oscillators, such as the relative strength index (RSI), will trade close to their mid-point (50).  Eventually, either support or resistance will give way. A retest of the breakout level is common. 


Symmetrical Triangle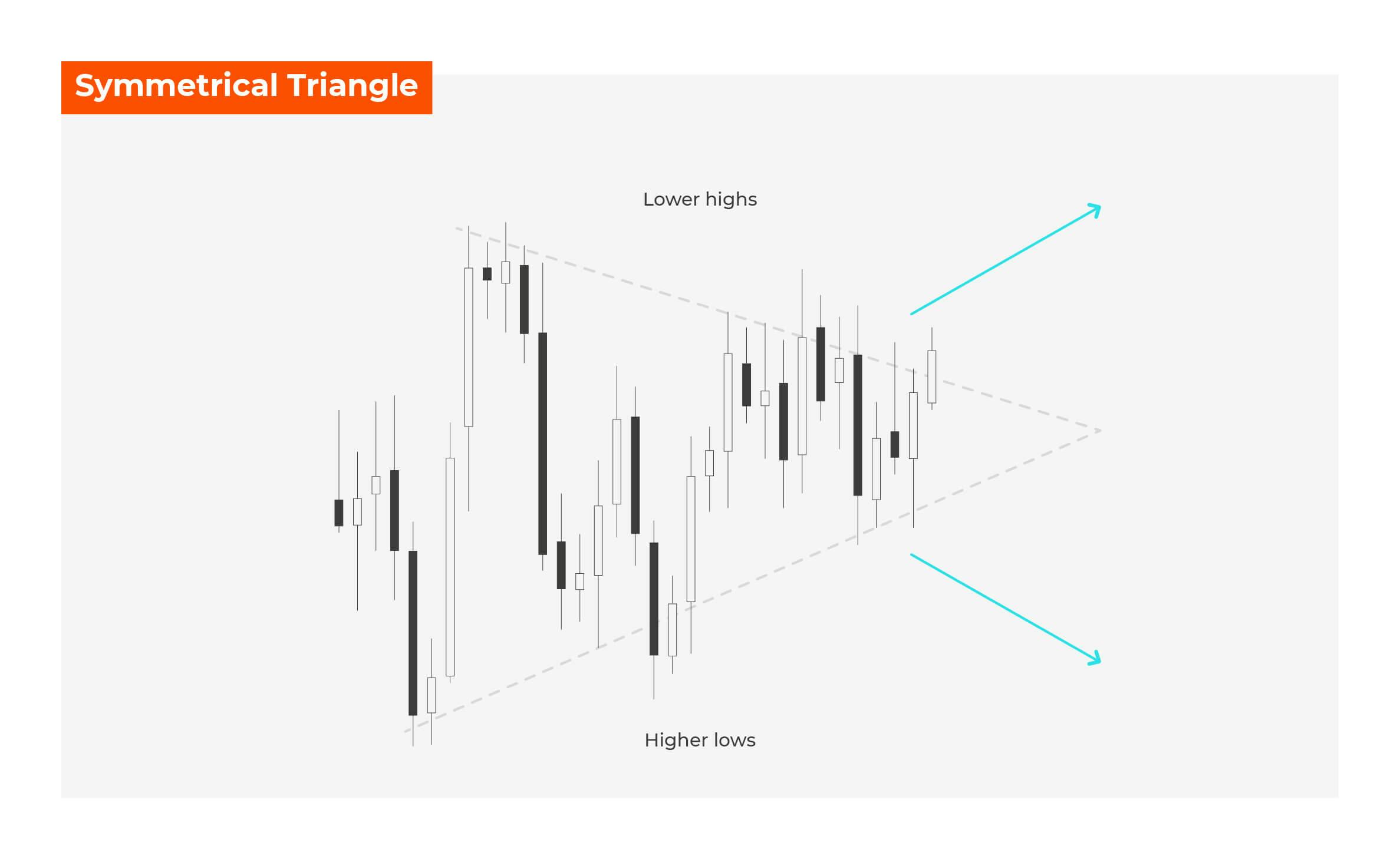 This is similar to the sideways channel, but the range gets smaller with lower highs and higher lows. We know – it's a bit of a tongue-twister! This type of chart is seen during the consolidation period and may form part of a bullish or bearish pendant.


Bullish and Bearish Channel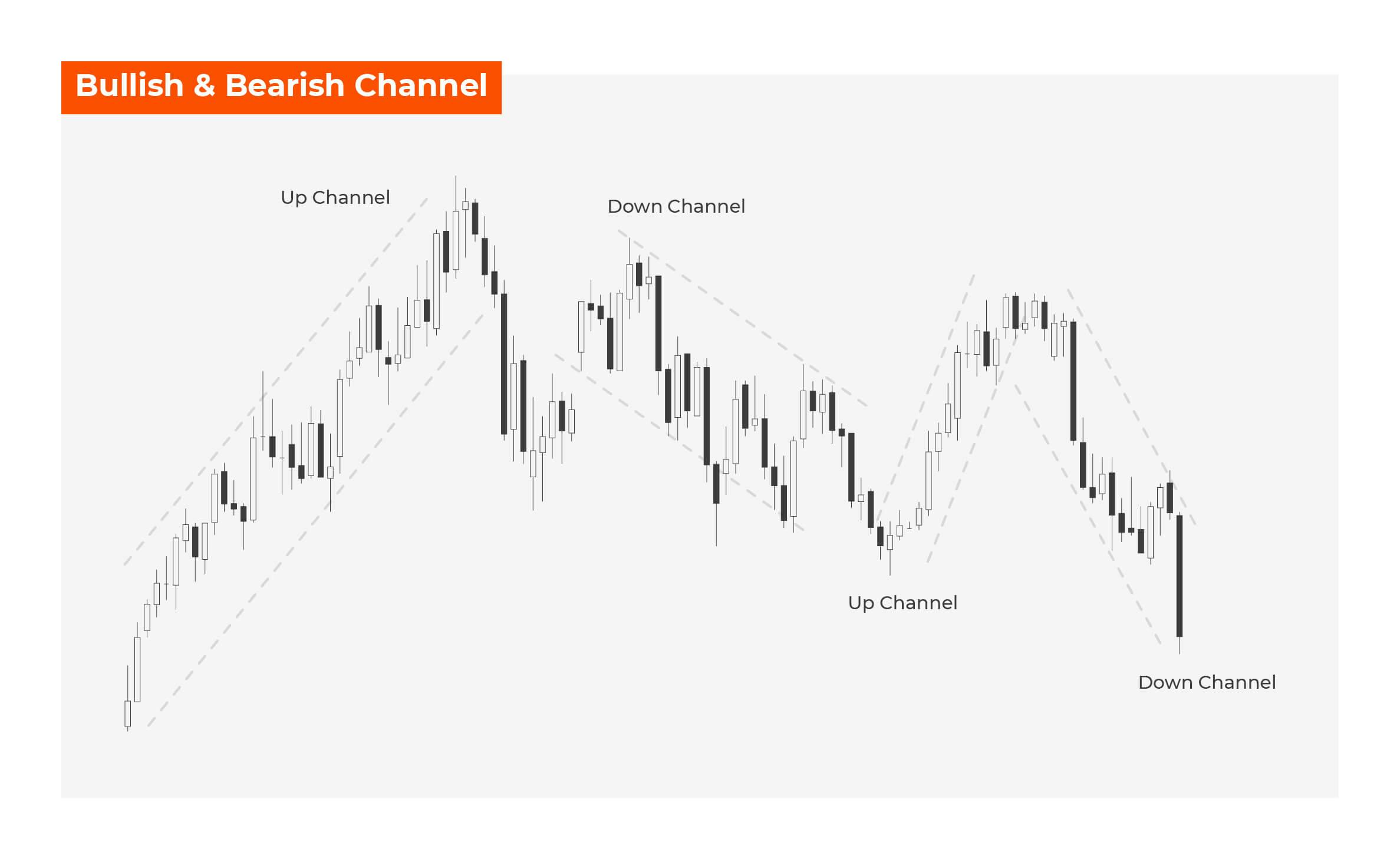 A price pattern bound by upper and lower trend lines of higher high and higher lows. Price will normally stay within the channel until it breaks out in the opposite direction (but not always). The higher the angle of the lower and upper trend line the stronger the trend. If there is a channel with a low angle (20 degrees or below) then this would be known as a 'corrective' channel. It should be noted that a channel with a low angle, such as 20 degrees or below, would suggest a 'corrective' channel.



Bullish Flag or Pennant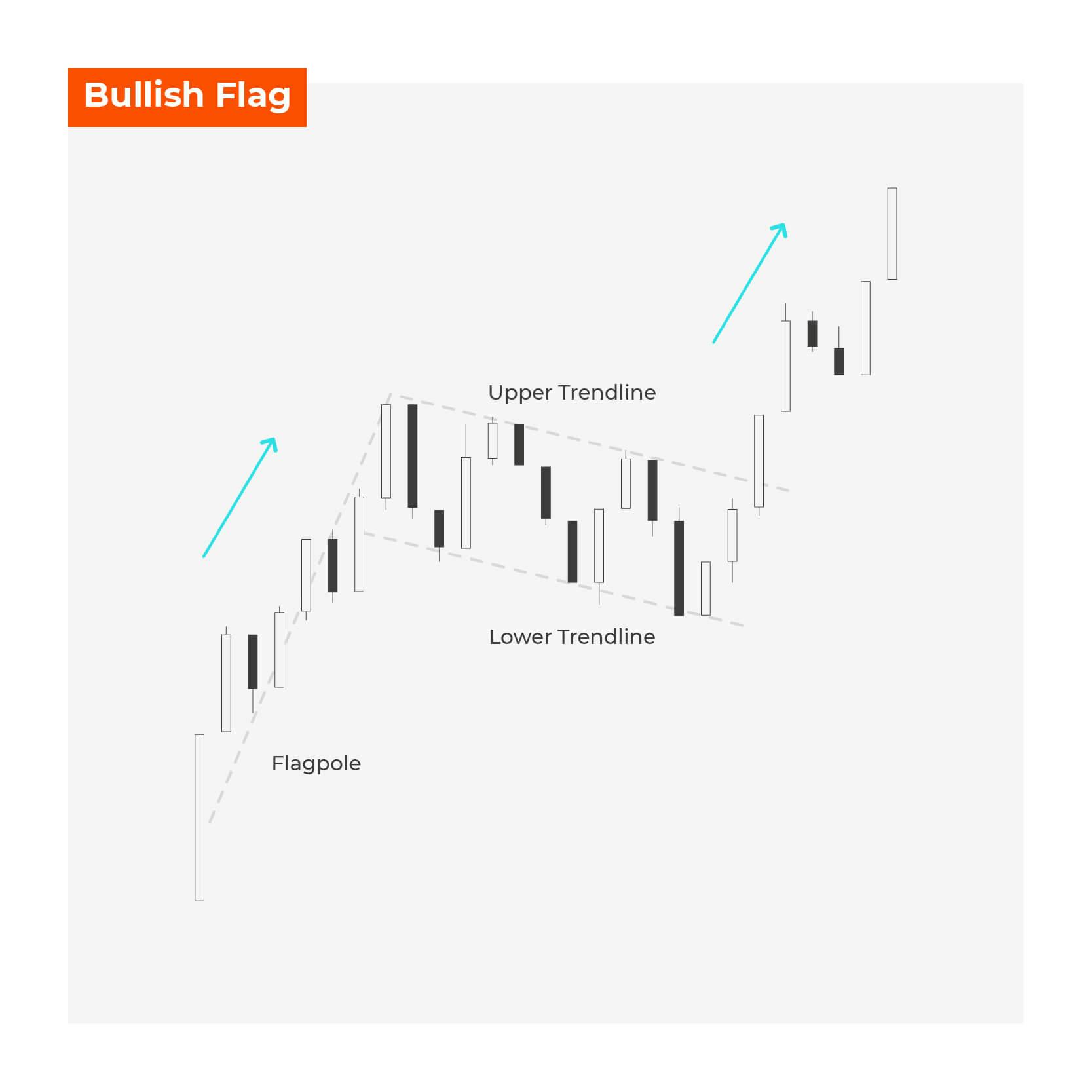 A bullish Flag or Pennant occurs when with market rallies strongly then either, consolidates in a symmetrical triangle pattern (pennant) or, corrects mildly lower in a channel formation (flag).
There are two different types:
A Bullish flag slants against the uptrend (at a low angle) with trend lines running parallel to each other (channel)
A Bullish pennant has lower highs and higher lows (symmetrical triangle)


Bullish Ascending Triangle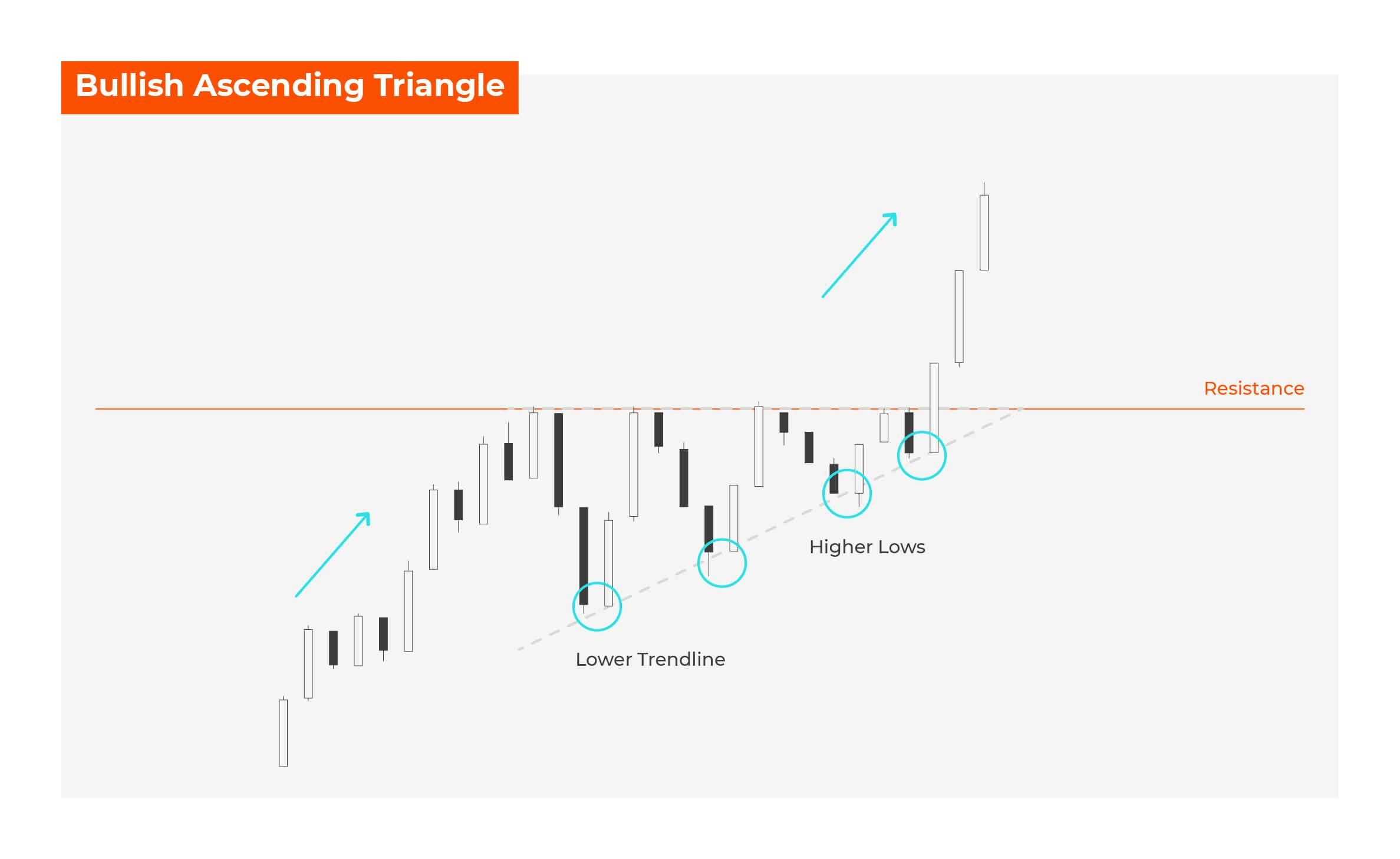 In this instance, the market has moved higher but has reached a level of solid resistance. The corrective 'dips' continue to attract buyers and higher lows can be noted. On a breakout of resistance, the measured move is the length from the lowest point of the triangle to the resistance level, which is then projected from the breakout point.
The opposite applies to a Bearish descending triangle.

Now that we've covered the most important formations, you should have a better idea of what to look out for when you're trading. Remember, you can always come back to this page if you need a little guidance later on.
You can become a member of the Trade Nation community today! Equipped with exclusive commentary, market insights, trading courses and expert-led Q&A sessions, you'll be able to progress on your trading journey with confidence.
Join us
When you join Trade Nation, you'll get access to more than just a Trading Portal – you'll discover expert-written resources, trading courses and exclusive Q&A sessions with top traders. We're also here for you 24/5 via phone, email or LiveChat.
See all our benefits