Fundamental Analysis
What is Fundamental Analysis?
Now that you're beginning to develop your trading know-how, it's time to talk about the different types of analysis you may choose to use. One important form of analysis is known as Fundamental Analysis.
Fundamental analysis is about assessing a country's (and its currency's) strengths and weaknesses. If you're a currency trader, you would find this type of analysis important as it informs what drives the interest rate differential (difference between interest rates of two currencies in a pair) between various countries. A change in a country's interest rates is normally based on factors such as inflation, trade flow and how the country's performing.
Here's an example of the interest rate differential between GBP (Pounds Sterling) and USD (United States Dollars):


What are the most important economic reports?
Economic reports show how the economy is doing. As a trader, you might try to take advantage of high-level risk events. This may be information in policy-making meetings or statements, from central banks or various economic reports released throughout the month:
Federal Open Market Committee
European Central Bank
Bank of England
Bank of Canada
Bank of Japan
Reserve Bank of Australia
Every month, banks release the minutes of their policy meetings, known as 'Monetary Policy Meeting'. These mention changes in interest rates, bond purchases and the bank's reasons behind these movements.
At Trade Nation, we like to keep you up to date with the latest data releases – just follow us on Twitter to be in-the-know. 
Employment figures - Non-farm payrolls (NFP)
If you choose to use Fundamental Analysis as part of your trading strategy, you'll probably be interested in the Non-farm payrolls (NFP).
This important economy release is one of the most heavily traded in the calendar and this information is released on the second Friday of every month. It reports the number of jobs added or lost within the US economy, including employee information from various companies such as goods, construction and manufacturing. NFP doesn't include farm workers, private household employees, or non-profit organisation employees.


Inflation reports (Consumer Price Index/Producer Price Index)
These focus on the rate of increase in goods and services' prices. Central banks are always checking their country's inflation rates, with their ideal level around 2% annually. This shows steady growth and no inflation bubbles.
Policy makers adjust interest rates to boost or dampen inflation, reflecting the country's current economic climate. Serious incidents can cause 'flight to safety' market movement, where traders sell higher-risk investments for a safer haven. Is this a strategy you'd like to try?
What policy makers want to avoid is the 'Boom and Bust' economic cycle, which refers to the economy expanding or shrinking repeatedly. They tend to be unsustainable, resulting in the economy collapsing.
Medium to low-risk factors that affect the economy include: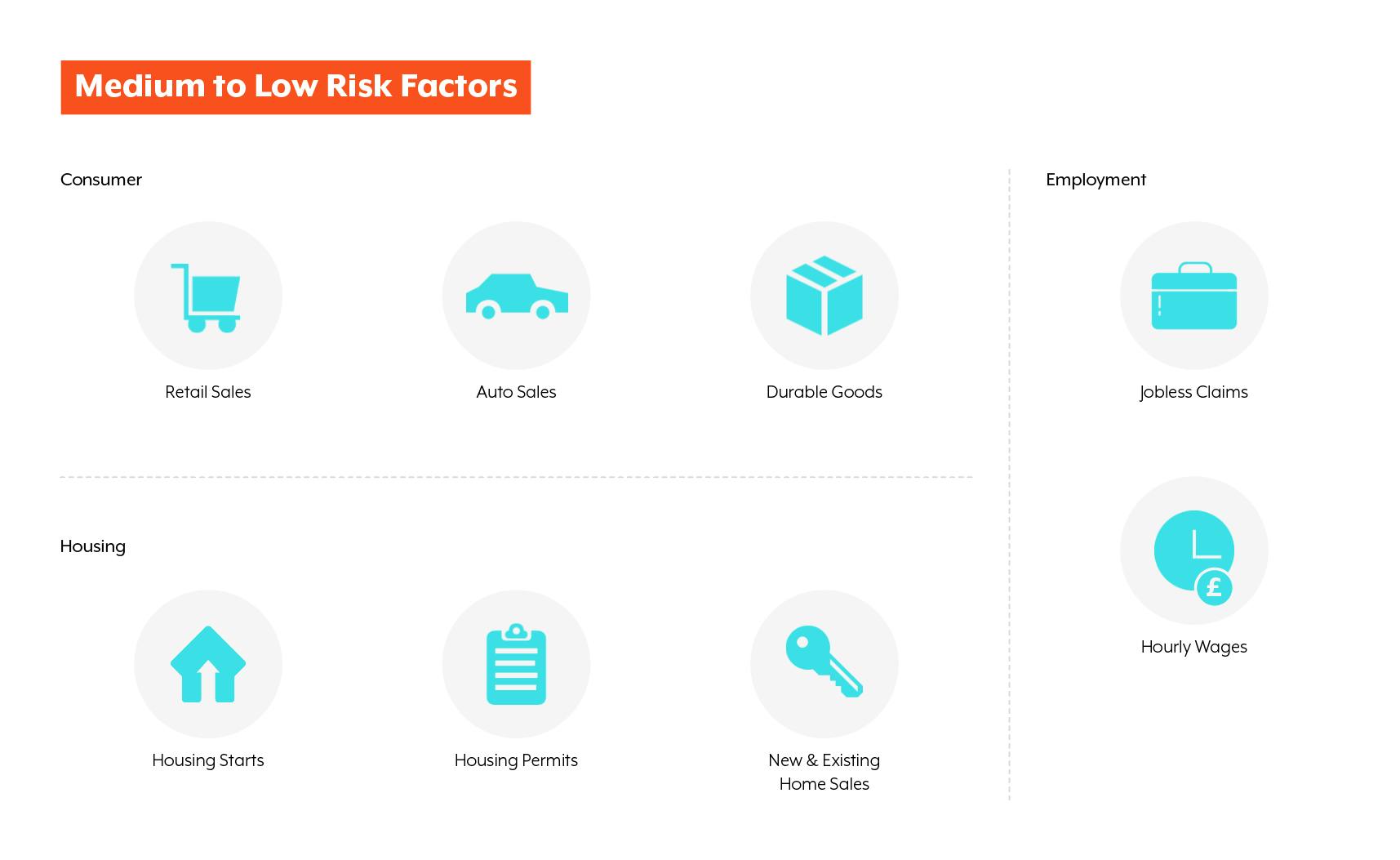 Fundamental analysis is just one of two forms of analysis that you should be aware of as a trader – the other is Technical analysis.
You can become a member of the Trade Nation community today! Equipped with exclusive commentary, market insights, trading courses and expert-led Q&A sessions, you'll be able to progress on your trading journey with confidence.
Join us
When you join Trade Nation, you'll get access to more than just a Trading Portal – you'll discover expert-written resources, trading courses and exclusive Q&A sessions with top traders. We're also here for you 24/5 via phone, email or LiveChat.
See all our benefits