Trading Stocks and Shares
What are Shares?
Stocks and Shares are one of the most popular forms of trading.
Shares are a form of ownership. Sometimes, a company may wish to raise money to fund growth and expansion, so they decide to sell some of their company in the form of Shares. Stocks represent all the available Shares.
These Shares can then be purchased, and the buyer owns a percentage of the company. The more Shares you buy, the more of the company you own. If the company is profitable, you could earn dividends.


How to trade Shares
With Trade Nation, trading Shares works differently. Instead of buying a Share of a company, you speculate on the price of a company's Share. Just like with other forms of trading, you can speculate that the price will go either up or down. It's the price of the Share that you are trading.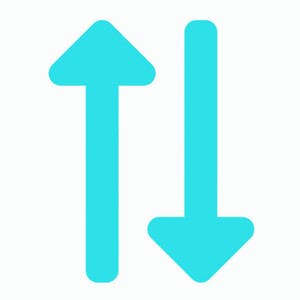 Although you don't own a Share of a company, you can still enjoy dividends if the Shares of the company you chose to trade move as you speculated.
But if the market moves against you, you may need to pay dividends instead. Find out more about our how dividend's can affect your balance on your accont.


The world's most popular Shares
At Trade Nation, you can trade some of the world's most popular Shares. Have you heard of Tesla, Vodafone, Barclays and Lloyds? You can trade all of them with us.

Trading FAANG
Facebook, Apple, Amazon, Netflix, Google. These tech giants have been grouped together to form FAANG.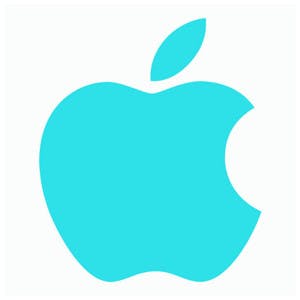 At Trade Nation, we offer two ways to trade in the Shares of the FAANG companies – the traditional way, and our very own Mini Markets.
For our Mini Markets, we reduced our usual level by 10. This means that we reduced their margin and their volatility in one go, which makes them an accessible option for more members, including you.

When you log into your Trading Platform, you will see an option for 'All US FAANGs'. Here you will find our outstanding Mini Markets.
You will also find options for our other US Mini Markets.


Amazon Shares
Do you remember when Amazon was just an online bookstore? This online giant surpassed Walmart as the most valuable retailer in the US and is second only to Microsoft as the US' most valuable public company. Will Amazon continue its rule?
Alexa, trade Amazon Shares!
Facebook Shares
What started in 2004 as a way for Harvard students to connect, Facebook has become one of the world's leading social media platforms, with over 2.2 billion users. Despite data breaches, fake news and growing criticism, Facebook Shares continue to be one of the most popular markets.
Like?
Apple Shares
Did you know that when it went public in 1980, Apple Shares were priced at $22 each? The idea to go public created hundreds of millionaires almost overnight. Today, there are over 1.3 billion active Apple devices worldwide.
If you want a bite of this fruit, why not trade Apple Shares?
Netflix Shares
A relatively new company in the FAANG group, Netflix has revolutionised the way we consume online content. Not only does it stream hundreds of shows and films, it also creates its own original content at a pace that outstrips any other channel, either cable or online.
Netflix Shares are one for watching.
Google Shares
Google.com is the most visited search engine in the world. When did you last search for something from a page other than Google? Internationally recognised for it's blue, red, yellow and green, it dominates our online use.
Are Google Shares the ones you're searching for? 
If you're trading Shares, you might be interested in using Trading Charts.
It's quick and easy to become a member of the Trade Nation community. All you need to do is sign up and verify yourself. You don't even have to start trading if you don't want to – we have plenty of things to read and discover.
When you join Trade Nation, you'll get access to more than just a Trading Portal – you'll discover expert-written resources, trading courses and exclusive Q&A sessions with top traders. We're also here for you 24/5 via phone, email or LiveChat.